Templates & layout guides available on request
Available formats: .ai, .eps and .pdf
To download a .pdf version - please click here.
To downlaod a .ai version - please click here.
For an .eps version please contact us for a copy.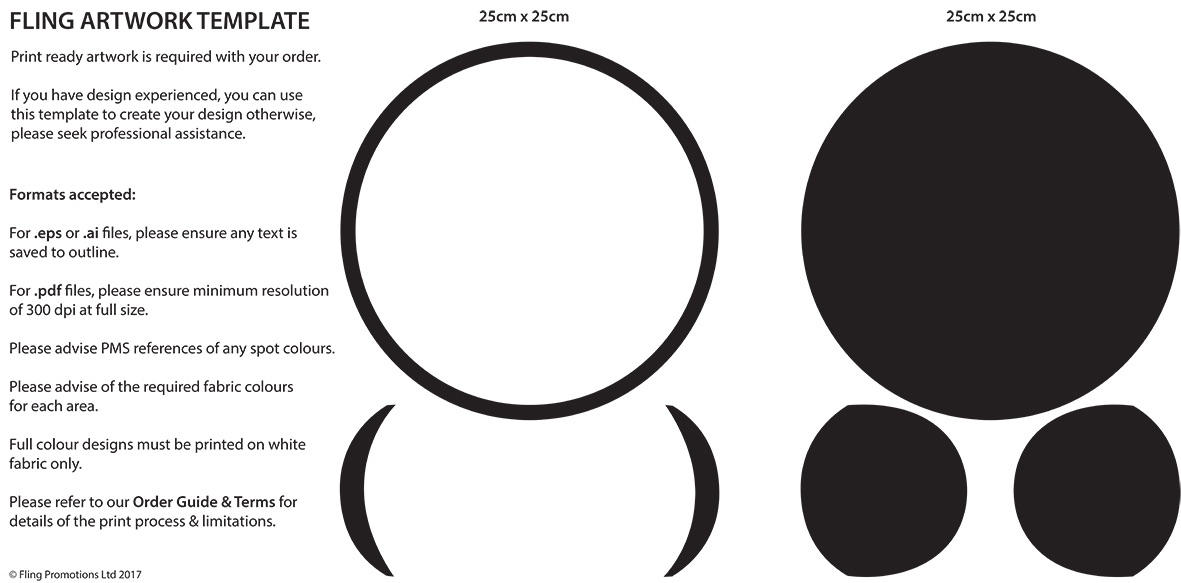 Layout Guide
The total disk diameter is approximately 25cm & can be printed full bleed, with the design disappearing under the rim if required.
Please allow adequate bleed, ensuring the main message remains within a 23cm diameter.
The pouch can be printed full bleed to one side only but it is best to keep the message with an 8cm diameter.
Please note: All full colour jobs are run at our printer's discretion, within the limitations of the printing process / materials, to achieve the best possible overall effect. Due to the nature of the process, some slight colour variation is sometimes unavoidable. Where tones are highly important, please supply a paper proof to assist colour matching and allow seven days extra lead-time.