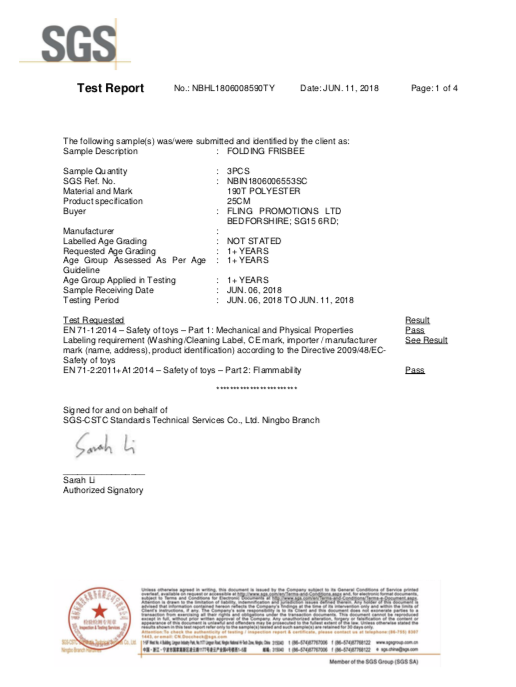 Fling - The Flying Thing, the pop-up flying disk is CE safety tested with a rating of 1 yrs +.
Adding EN71 Certification to our product provides extra confidence to your promotion and event.
If required, a full copy of the certificate is available on request after placing your order.